Katy Perry Cupcake Bra Costume...
I've been thinking about Halloween a lot lately and one of the costumes I thought could be fun is to re-create Katy Perry's Cupcake Bra.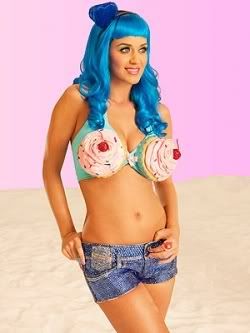 So, I decided to find out how this could be done and this is what I found...Sew some plush cupcakes, like the ones below, to a blue bikini top!